What is the basic termination for RS232 and RS422 Nortek cables?
Follow
This article covers the standard termination for midlife instruments.
Different variations exist, but the transmit (Rx/Tx) and Power (Pwr/Gnd) lines are the same.

Opening the instrument and accessing the electronics or performing repairs requires technical understanding, please follow the manual and if you are unsure about anything have a technician perform the work or contact Nortek support.
RS232 setup:
D-sub (to converter) to 8 pin inline (wet end, at instrument):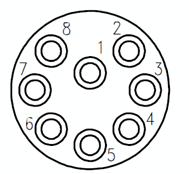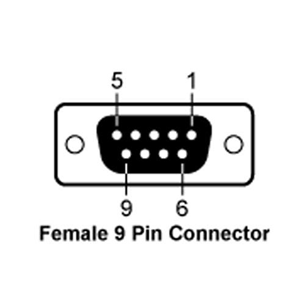 End bell 8 pin to 9 pin Molex (first part inside instrument):

Harness 9 pin Molex to 24 pin Molex on mainboard: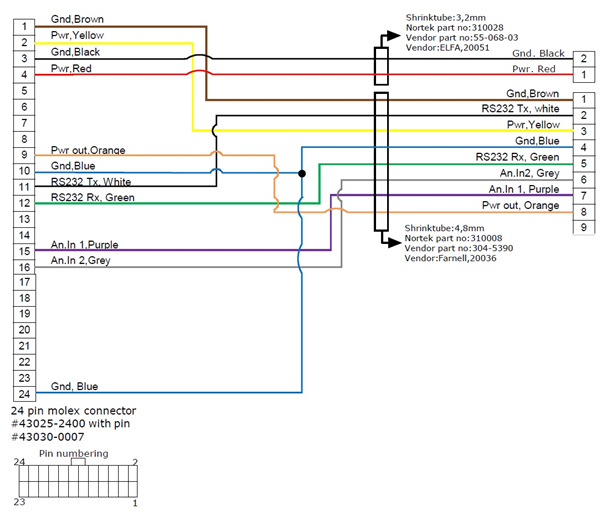 RS422 setup:
D-sub (to converter) to 8 pin inline (wet end, at instrument):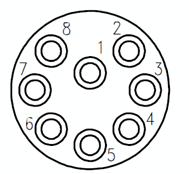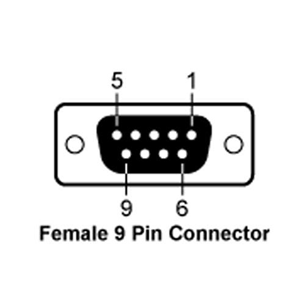 End bell 8 pin to 9 pin Molex (first part inside instrument):

Harness 9 pin Molex to 24 pin Molex on mainboard: