How does the Vector coordinate system work?
Follow
The Vector XYZ coordinates are different depending on the orientation of the tilt sensor and whether the probe is cabled or fixed stem. In the image below you can see the XYZ coordinates relative to the probe head.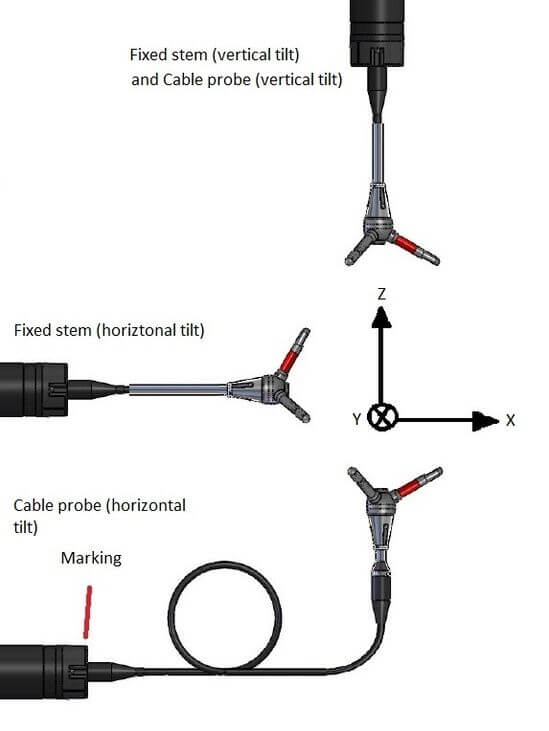 The orientation of the tilt sensor is easy to find out by simply doing a bench test and rotating the instrument to see when pitch and roll approach zero. The tilt sensor and compass are both located in the housing. The SNR, amplitude and correlation data you have gathered are not dependent on attitude.
In a situation where tilt (and therefore heading) values are incorrect due to the instrument and probe not being aligned the XYZ coordinates are still valid. XYZ is data gathered with respect to the probe head only.