How do I synchronize Vectrinos?
Follow
To cope with longer cables without having noise problems and to make the cabling easier, the Vectrino uses RS-485 as the electrical interface for sync. The two sync lines are labelled Sync+ and Sync-. To synchronize multiple Vectrinos simply connect all the Sync+ lines together and all the Sync- lines together. In the software you then select one instrument as the master and the rest as slaves (Input sync). All instruments should be configured with the same sampling rate if you use sample on sync. Some instruments have incorrect labels on the sync lines; if the labels read Sync in and Sync out they should be treated as Sync- (Sync In) and Sync+ (Sync Out). The polarity is not too important as the sync scheme is quite insensitive to the polarity.
Firmware version V1.30 Plus supports synchronization of transmit pulses to avoid both electric and acoustic interference when operating several Vectrinos together. This feature is only available in the Plus version.
The images below show how to set up two units for transmit on sync. The sync configuration must be exactly as shown. When synchronizing even more Vectrinos, all slaves must follow the attached sync configuration. The sampling rate and velocity range can of course be altered, but these two parameters are constrained to be identical for all units.
We have checked that there is no interference between Vectrinos once they are properly synchronized but have not tested how close they can be during operation. An intelligent guess is that they should be at least 5–10 cm apart to avoid acoustic interference.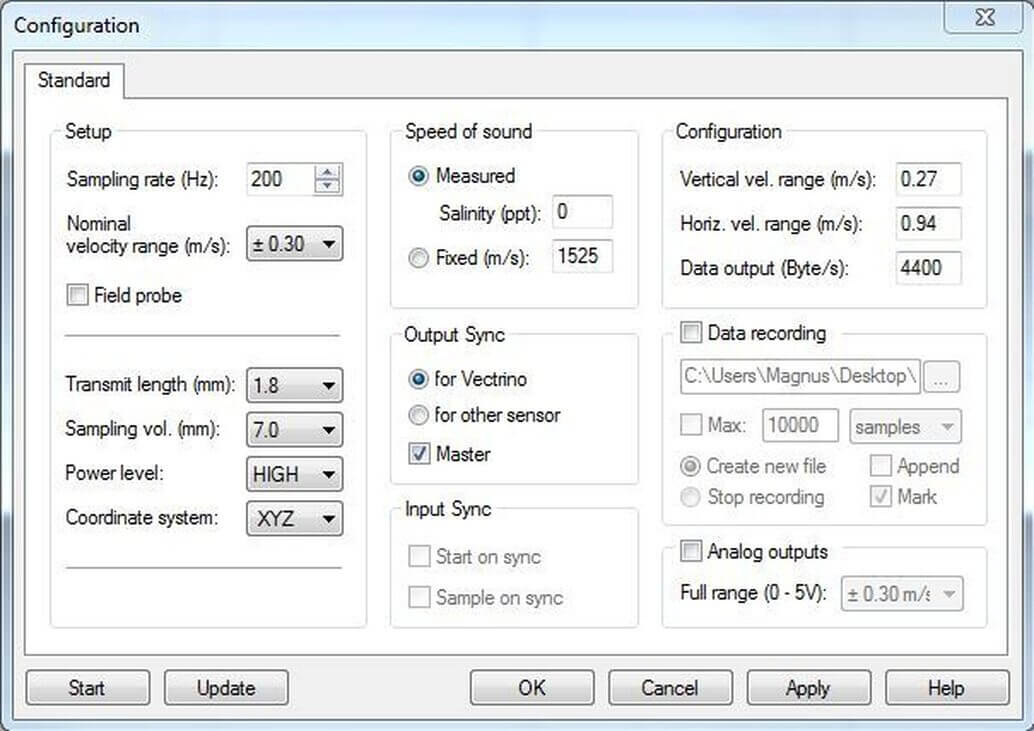 Configuration of a master Vectrino for synchronizing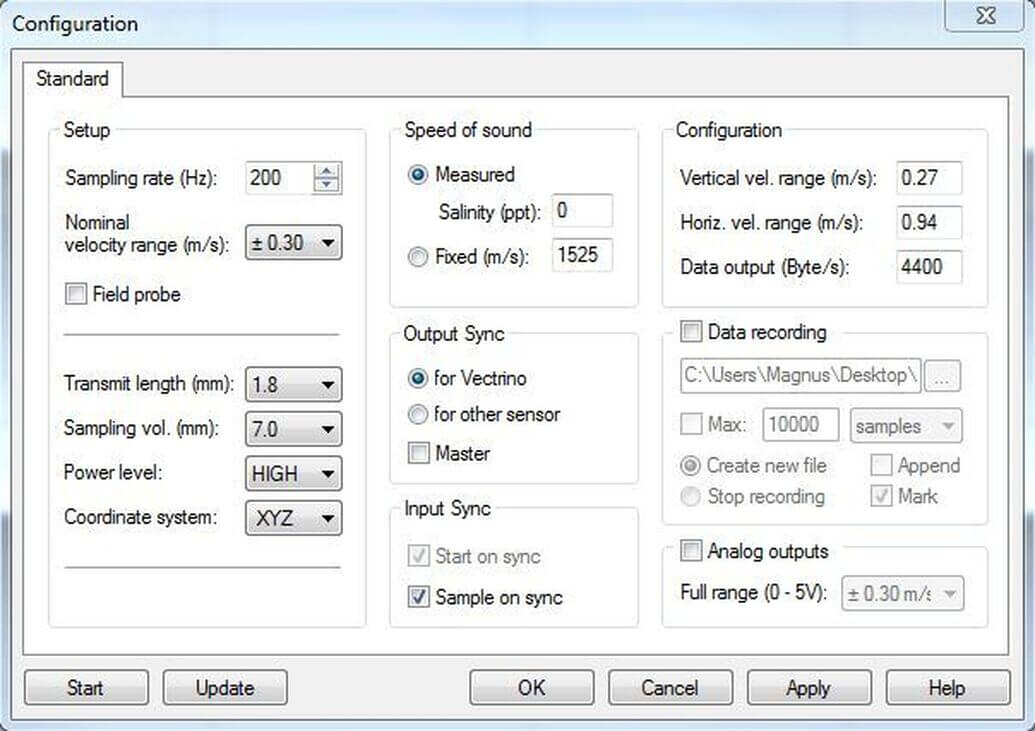 Configuration of slave Vectrino(s) for synchronizing