What is NMEA data output and how can I configure it?
Follow
NMEA data output is currently supported by the Aquadopp, Aquadopp DW, Aquadopp Profiler, and AWAC. For the AWAC this is configured in the deployment planning while for the rest it must be started by the NM/NS commands.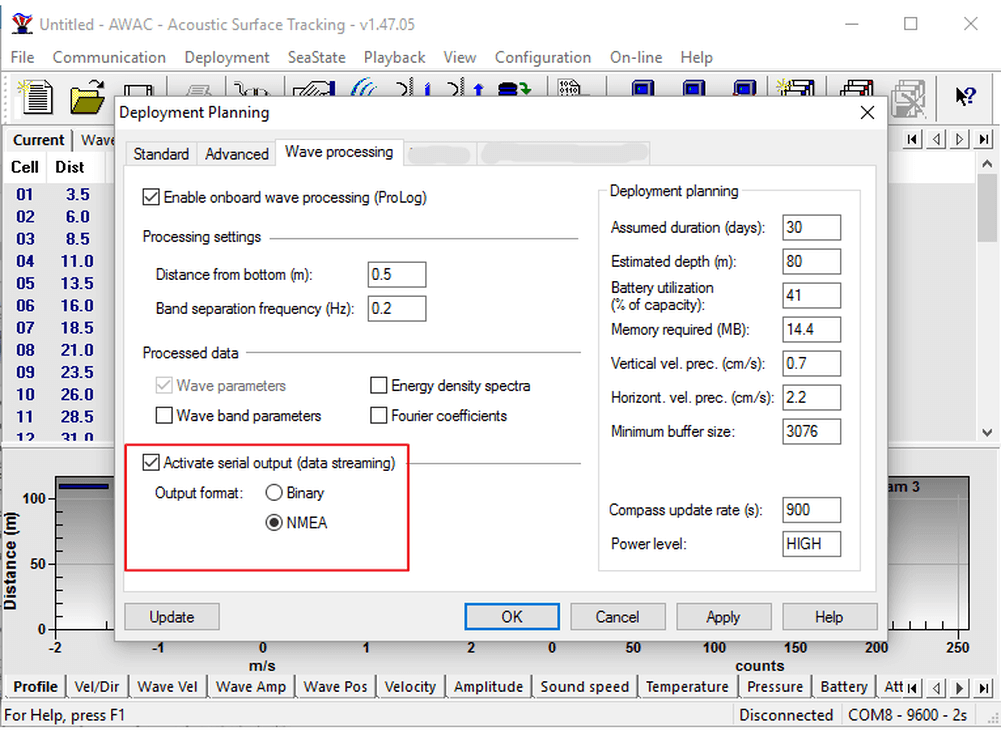 Screenshot from the AWAC software
The format of NMEA output is described in full in our System Integrator Manual. Note that the AWAC is capable of NMEA data output while recording data internally, however the others are not.