How do ADCP compasses perform in polar regions?
Follow
What is measured by the compass (magnetometer) is the horizontal component of the magnetic field. You can find the strength of the horizontal field in your specific location on a map online (see example of such a map in this link). The horizontal component becomes progressively weaker towards the poles, so magnetic compasses can struggle.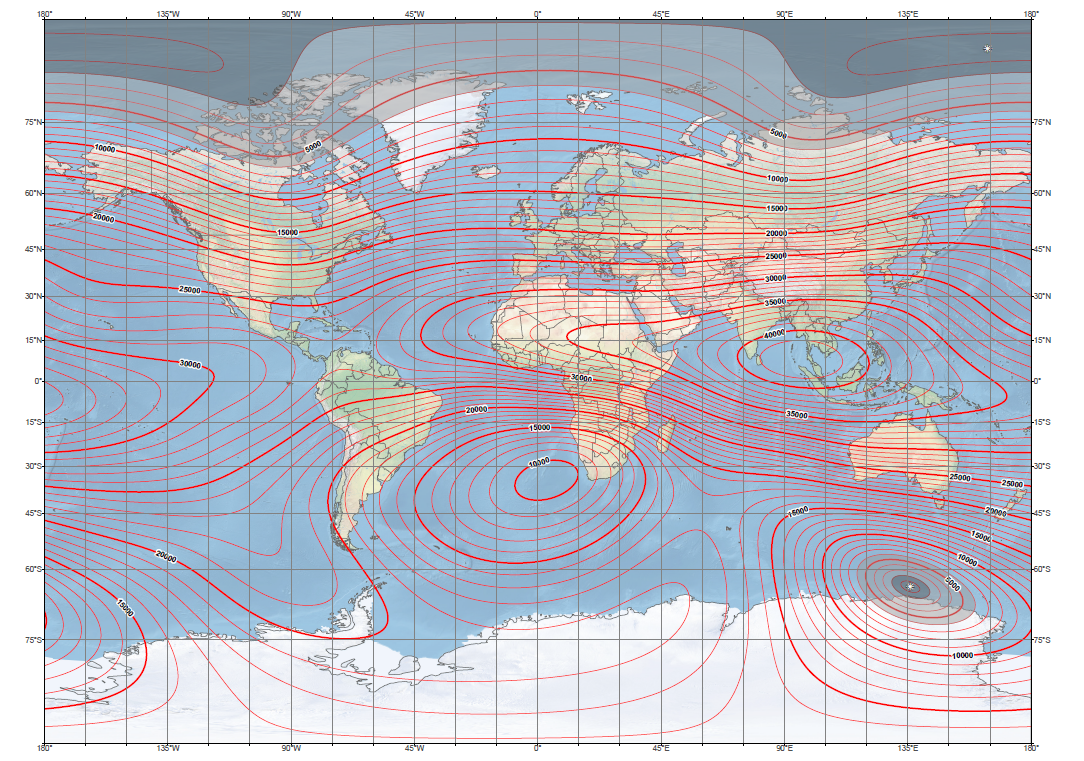 Figure. Main Field Horizontal Intensity (H). The map is found in pdf attached or it can be downloaded by following the link above.
It might be that the magnetometer is usable with 6000 nT horizontal magnetic field strength, however it is not recommended to rely on the magnetometer performance at these latitudes. Using XYZ might be a solution, if the exact mounting position of the instrument is known.
We also have the following general guidelines:
We do not correct for declination so that has to be corrected in post processing
Make sure the compass is not exposed to soft iron effects
Take care to do an accurate hard iron calibration, we recommend doing that in the horizontal plane
If possible, the compass should be checked at the deployment location against some reference in order to have an estimate of any heading error, for example in steps of 45 degrees
How to adjust for magnetic declination, you may ask? You adjust for declination directly in ENU coordinates, either by rotating your components by multiplying by a heading matrix, or if you calculate speed and direction you can adjust the direction directly.