How can I estimate the instrument power consumption?
Follow
Retrieving an instrument after six months, just to discover that its only been measuring for two, can be quite frustrating..
Luckily the instrument software should help you prevent this.
There are a lot of factors that contribute to power consumption, power used to produce acoustic energy is the main contributor, so changing deployment settings like cell size, number of cells, power level and measurement time will change the power consumption. See the FAQ How can I get my battery to last longer? to get an overview of how different settings affect the power consumption, and what consequences it has for the deployment.
The instrument software will estimate the power consumption based on all these settings and give you a utilization estimate in % of the chosen battery capacity. Signature deployment software will give you the power usage in Wh.
Keep in mind that these numbers are theoretical and assume a fresh battery and a normal environment.
It is therefore recommended to leave a minor safety margin, although the calculations are on the strict side.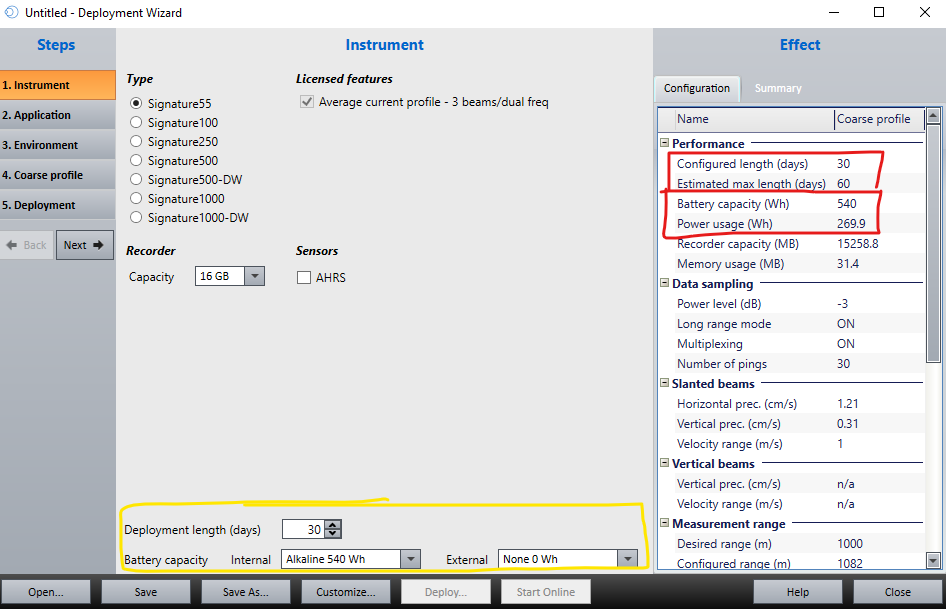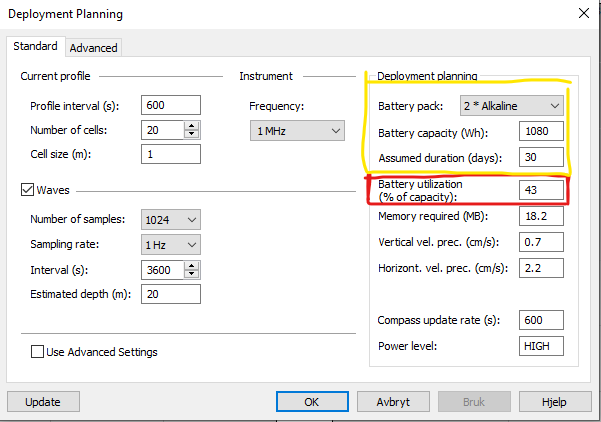 Pictures above showing power consumption estimates for Signature (left) and midlife (right)
Check your batteries, make sure that you install a fresh battery that has been stored correctly. Measure the voltage if you are unsure, but remember that the voltage is just an indication.
See more information about batteries and storage under our battery FAQ section.