What is phase wrapping and phase ambiguity? How can I solve it?
Follow
Pulse coherent instruments send two signals individually that will not be in the water at the same time. The phase difference between the pulses is a direct measure of radial current velocity, as in: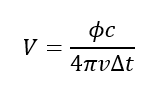 Where V is the radial speed along the beam,

is the phase difference between two backscattered signals, c is the speed of sound, is the transmitted frequency and ν is the time lag between two consecutive pulses. As it deals with the phase and not the frequency shift, when the phase difference goes beyond the range, it introduces the possibility of phase ambiguity.
As the phase difference (

) is calculated using the four quadrant arctangent covariance, the resultant angle will be constrained between -π and π (ambiguity velocity). In phase difference is greater than |π|, phase wrapping occurs. Phase wrapping is shown in the Figure below between time steps 4 to 5 and 7 to 9 when velocity goes beyond the ambiguity velocity |0.5| m/s.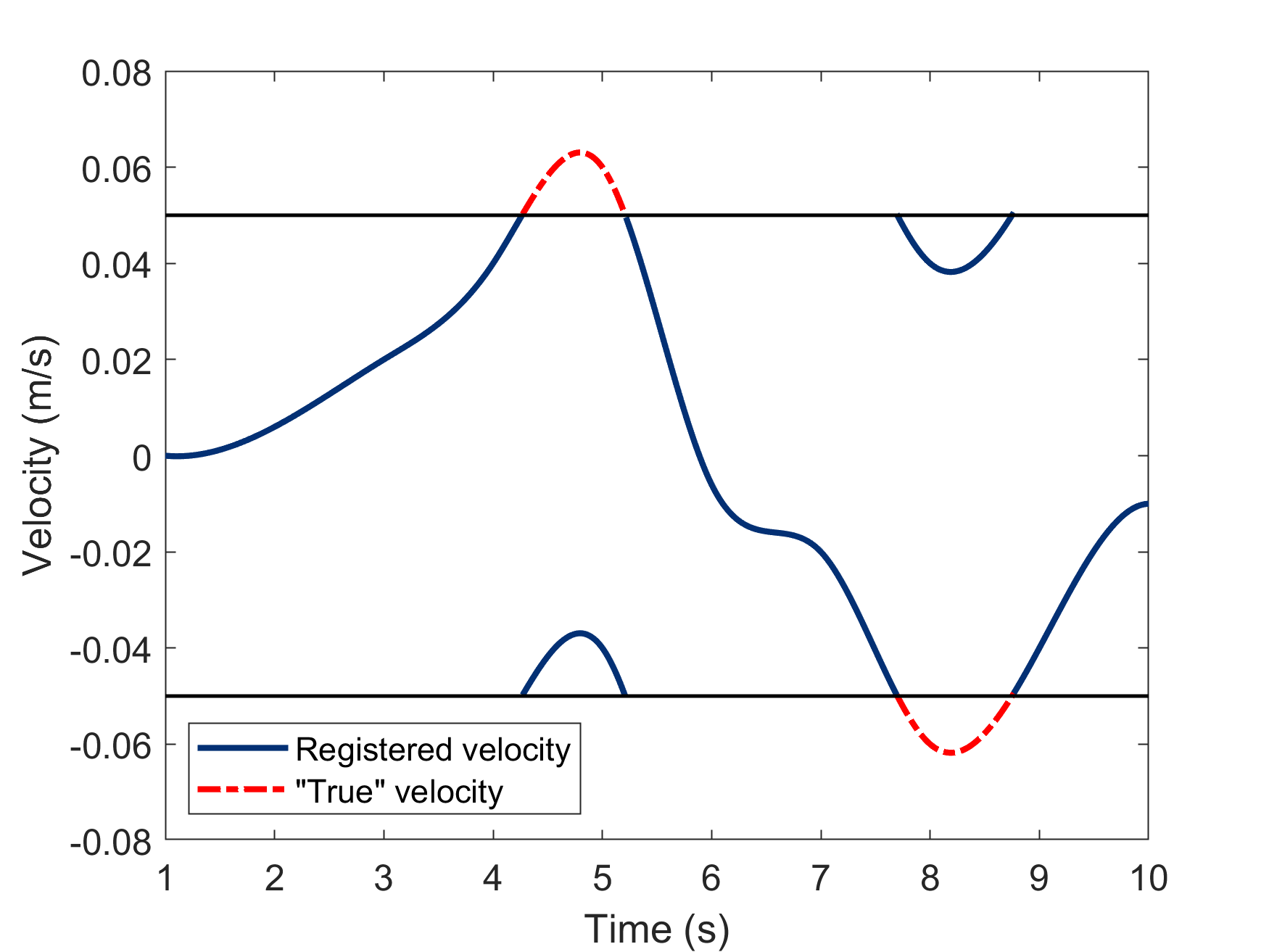 Phase wrapping happens when the second signal is sent before the first one being received and dissipated in the water column. It then becomes ambiguous because the echo will not make a distinction between the first and the second pulse. The maximum unambiguous velocity is related to the distance where the pulse can safely travel out and back before the next pulse is emitted.
To increase the maximum unambiguous velocity, a few things can be done. For a velocimeter, increasing the nominal velocity range in the Nortek Vector Deployment planning software will change the horizontal and vertical velocity ranges. These values should be above the expected flow velocities. For the Aquapro HR, keep an eye on the Profile range parameter on the right-hand side of the Deployment Planning configuration window. To change this parameter, the user must play with the pulse distance. As this is not always an option, it can be easier to select the Extended Velocity Range (EVR) checkbox on the Current Profile section of the software.
When the EVR is enabled, it sends a pulse with pulse distance 1/3 of the lag shown in the Pulse Distance field. Using the data measured at 1/3 of the distance into the full profile the instrument makes an initial estimate of the phase shift, which is then used to refine the standard pulse distance phase shift estimates by accounting for any phase wrapping. If the phase shifts from the two estimates don't agree, the standard pulse distance estimate is increased to match the EVR estimate. This adjustment is continued for all bins in the profile. The velocity range product for EVR operation is 0.9 m2/sec, compared to 0.3 m2/sec for standard pulse coherent operation.
For more information on how to treat data with phase wrapping, please refer to this FAQ How do I remove the ambiguity velocity/phase wrapping from my data? Remember any corrections should be done in Beam coordinates.