What to be aware of when planning a deployment
Follow
To achieve a successful deployment, it is important to follow a series of steps to ensure the best possible outcome. This article outlines our best practices for preparing and completing a deployment, so you can feel confident that your instrument will function properly and collect accurate data.
Desktop Survey
Before deploying any underwater instrument, it is important to have a good understanding of the deployment environment. Conducting a desktop survey can help you gather important information about the intended area, including depth, boat traffic, trawling activity, and ocean floor conditions.
We recommend consulting sea maps and researching any potential hazards or challenges in the area. Take note of any factors that require special attention, and keep tides and seasons in mind if you plan to deploy over a longer period.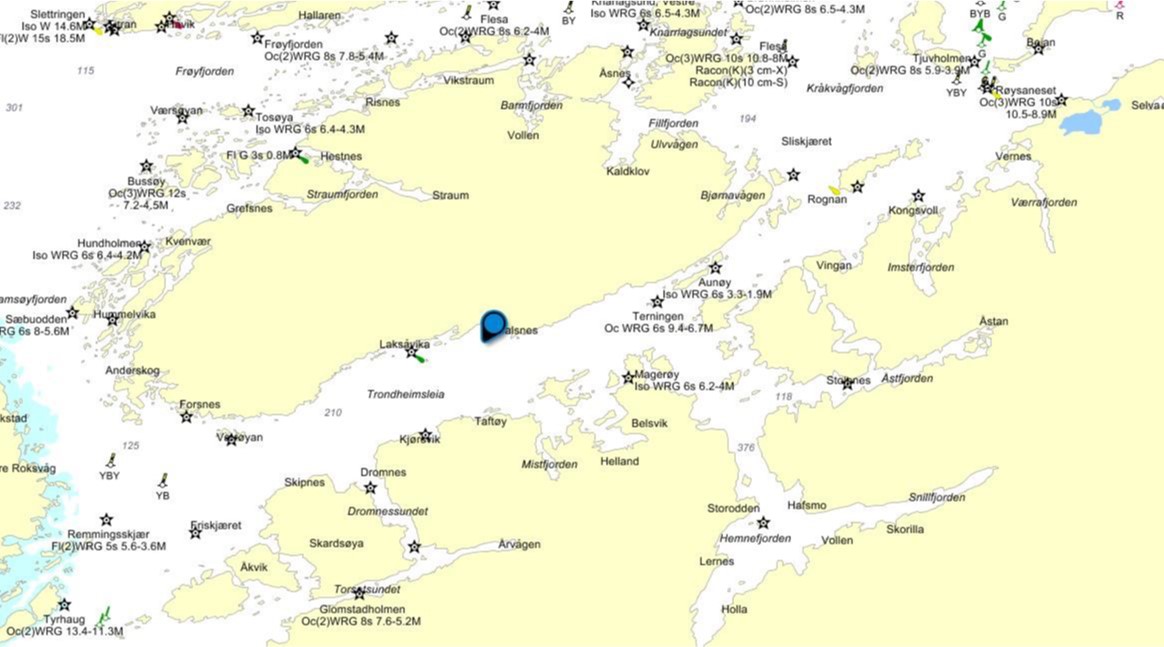 Choose the right instrument
Once you have a good understanding of the deployment environment, it is important to choose the right instrument for the job. Consider whether the instrument is suitable for the intended measurement, including the correct distance, cell size and blanking distance.
Consult the instruments manual for further information about its specifications.

Mounting options
Consider the best mounting option for your instrument based on the environment you will be deploying it in. Will it be better suited in a buoy or a frame? If other instruments need to be connected, how will the communication like work? Does it have an internal or external power source, and will it be enough to last throughout the entire deployment?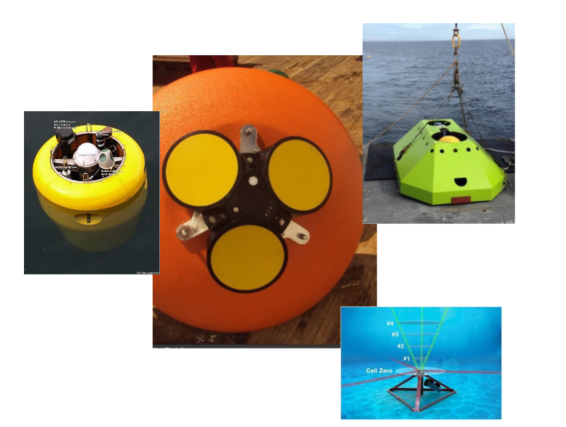 Design your rig
Now that you have the basic outline of what your rig will involve, it is time to look at a full design. Consider the specific requirements of your deployment site, including the depth and ocean floor conditions, as well as any potential obstacles such as boat traffic or trawling activity. With this information in mind, you can determine the necessary rope length, weight, and shackle locations.
When designing your right, think about what shape would be most suitable. Two popular examples are the "I" and "L" shape, as depicted below. Keep in mind that different shapes may be better suited for different types of instrument and deployment scenarios.

One common mistake when designing rigs is overlooking the types of metal used. It is crucial to be aware of the compatibility of different metals to avoid potential issues. For instance, combining acid-resistant metal and galvanized metal can lead to pitting, where the metals start corroding each other, and this could result in lost instruments. To prevent such a situation, make sure you carefully consider the types of metal used in your rig, and isolate with a piece of rope in between if in doubt.
Create diagrams
Creating diagrams of your rig is essential for uncovering any potential issues of difficulties with your plan. These diagrams are also useful when it comes to explaining the rig to the people on the boat, or in reports. Check that you have the correct balance of weight vs buoyancy, if there is any metal to metal contact that needs to be isolated, or if you have anything that could disturb your magnetic field.
Based on your design, make an inventory list of everything you have and everything you need to bring on the boat. Double-check that you have all the necessary components, and consider bringing extra equipment in case of unexpected issues or malfunctions during deployment.
Rig construction
Construct your rig to ensure that everything you have planned will work physically. Make any necessary modifications to improve the outcome, such as adjusting the instrument in the rig to avoid interference from bolts, locks, weights, or rope. Check that the mooring is attached securely and consider isolating metals. Count the rope to ensure you have enough. Remember, it is better to identify changes that need to be made during this step rather than after deployment. Use a checklist before leaving the warehouse, and remember to calibrate your instrument. Follow these links for more information:
Secure Job Analysis
Deploying instruments in water can be a challenging and potentially dangerous task. Safety should always be your top priority during a deployment. Conduct a secure job analysis to identify potential hazards and risks, and develop appropriate controls and measures to mitigate faults or damages. Make sure to use the correct equipment, including gloves, hard hats and life jackets, and always follow the safety guidelines and procedures of your organization.
Take care of your instruments
Be sure to wash all equipment if its been deployed in salt water, and let them dry properly before storing. Check out this guideline for how to prevent biofouling on your instruments.